August 19, 2020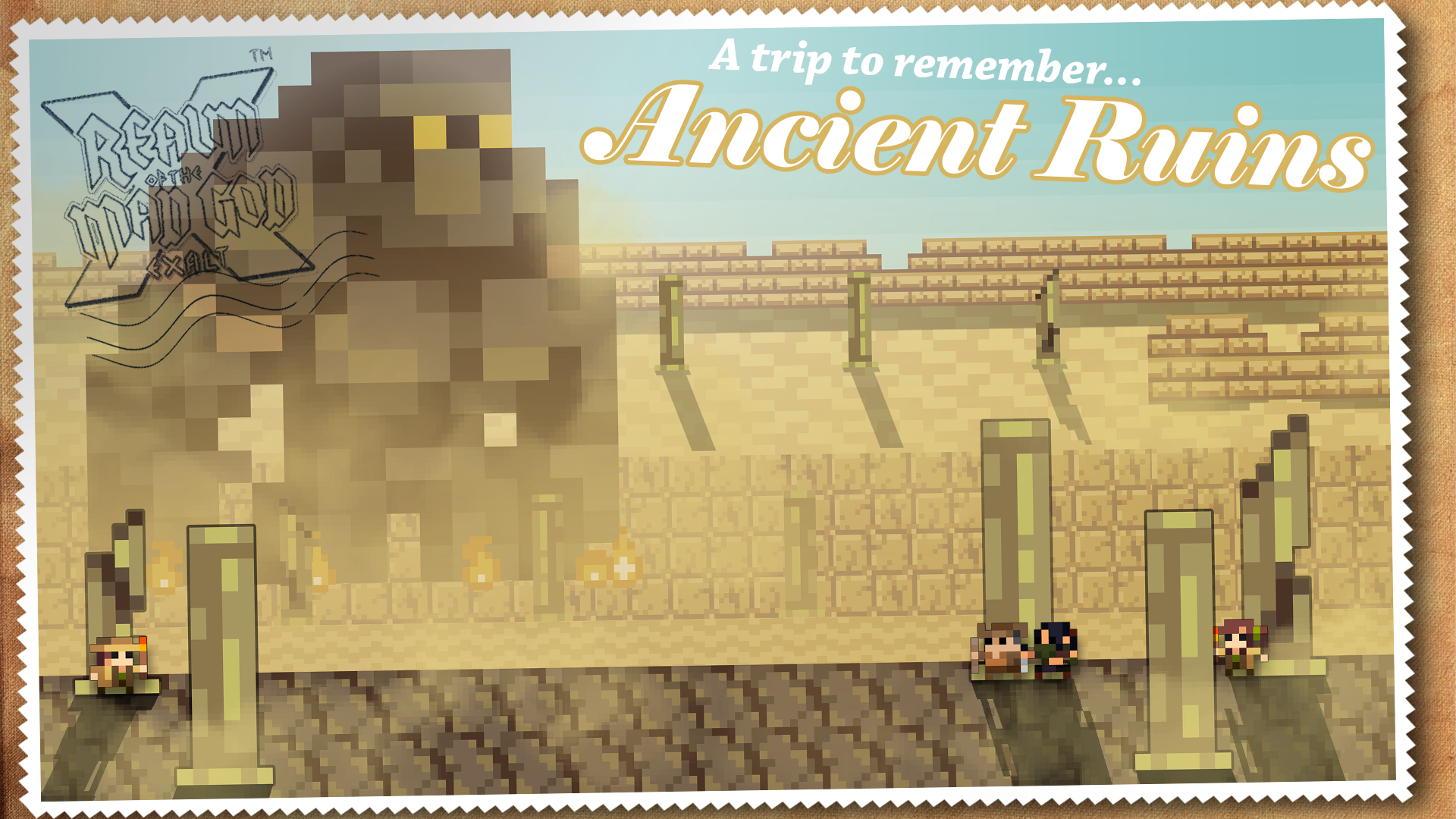 Hello Realmers,
In the ancient times before Oryx had clawed his way to absolute power, others sought the same might through one method or another. Buried deep within the Realm's barren deserts lay vast ruins. Once built to summon and harness the power of another plane, it soon was home to an army of inanimate warriors, powerful constructs, and long-dormant spirits. But the spirits grew vengeful for their imprisonment, and soon calamity struck. The shrine was entirely annihilated, with the formerly imprisoned spirits being the only remaining alive. The shrine was abandoned, left to decay to the sands of time.
But now the ruins have been discovered. Overrun with wildlife, engulfed by sand, and monitored by the spirits that once ravaged it, remnants of the shrine's history still remain. They are determined to eliminate all those who seek to know the answers of its past. Though the acquired knowledge from ancient times had unknowingly escaped, and this would not be the last time spirits were abused for warfare...
Ancient Ruins by Sturky
The Ancient Ruins bring you some new items and a special juice that will quench your thirst. Nothing's quenchier. It's the quenchiest!
Note: We also added the Sand Wanderer Trickster Skin as bonus loot! It will drop from the Sandstone Titan and the Genie. The Ancient Ruins Key was also added to the Epic Mystery Key.
Starting now until 08/25 - 12:00 PM UTC you can find Ancient Ruins Keys in the Mystery Shop!
Realm Exalt Fixes and Improvements
Implemented some UI polishes to the Wall of Fame.

Fixed DC issue when teleporting.

Manor of the Immortals now registers as a completed dungeon once exiting via the Nexus portal.

Pet healing now shows the quantity of heal alongside the particle effect.

Pterasite Colony's particle effect now shows when it throws a Pterasite Bomb.

RotMG Exalt Launcher improvements.
Other Fixes and Improvements
Fixed Treasurer Gemsbok's scepter spinning animation lasting longer than the attack and creating a brief clone (no, he has not yet collaborated with the Prismimic).

Added gem bomb attacks to Treasurer Gemsbok's second phase.

Added Health and Magic Potions bag at the beginning of Oryx's Sanctuary.