March 2, 2021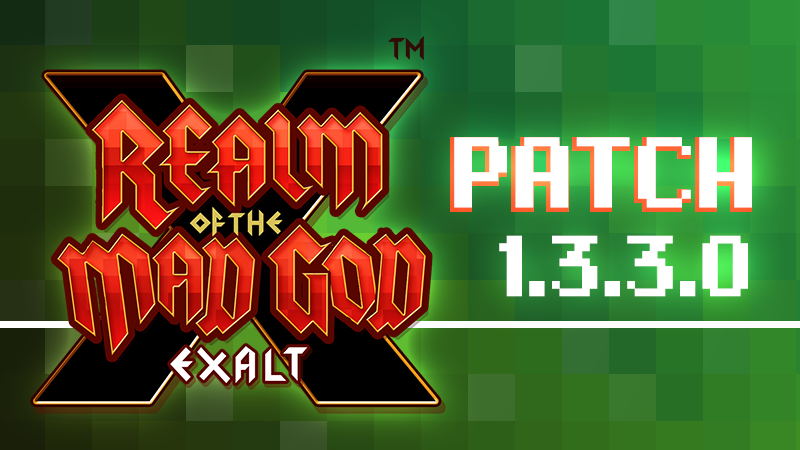 Hello Realmers
Today we bring you the equivalent to seatbelts in cars. Well, better than seatbelts because you can see those. We are making security improvements. Like we said before, we have the whole team committed to fixing the issue that caused the weekend exploits and will be releasing a fix for it soon. This one is a programmed release with many fixes for previous issues.
Fixes
HP and MP potions now cannot be accidentally used if your HP/MP is at 100%.
You will notice the cooldowns of some item effects tooltips (procs) have been changed to show a different value. Actually this is correcting these procs back to be exactly like their 1.3.1 functionality: A lot of proc tooltips were incorrect due to a bug, whose fixing in 1.3.2 accidentally nerfed some of these items, such as Divinity and the Vampire Rogue set.
Adjusted and fixed certain issues in Oryx's Sanctuary. For example, Beisa is not able to be dragged out of his room anymore, and some of Oryx's attacks are now more precisely telegraphed. Even so, more work is in the making and we will continue improving this dungeon.
We made it more difficult for toxic behaviors to happen, like opening keys on top of portals that could confuse players, especially in dungeons susceptible to this. Still, please be aware this is a non tolerated behavior as it results in the disruption of the normal gameplay.
User's will not be able to shoot and gain xp from the wall shooting bullets in phase 1 and 3 while engaging with Leucoryx
Fixed an issue that made some assets appear glitched in the new Macbooks with M1 Chips.
Ground elements that have alpha will no longer render as black.
Fixed an issue that gave some users the "Build doesn't exist" error while trying to load the game.
Typing the euro symbol (€) in the chat no longer causes DC to the player
Updated Mystery ST Crate description
Fixed an issue that allowed items being equipped in incorrect slots
Users should not be able to bypass the realm limit and should stay in the queue
Other minor fixes that don't affect the gameplay
Misc
Improved Security
Removed change password option from the options menu
There is now an option to turn off Shadow rendering in options menu to increase performance
Implement a button to change servers along with "Quit" button when the user presses the esc key during the loading Screen.
Item description tooltip remained on the screen when the user pressed ESC key while the tooltip is on from the Nexus Shop
If you used the testing launcher to participate in the previous public testing sessions, please remove it. This update allows you to connect to testing from the main launcher if needed.
New Cosmetics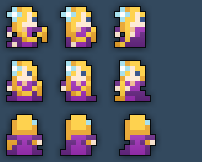 Lady of Locks Ninja by Zquidx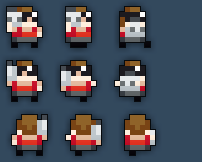 Serenading Bard by Tyii
Fame prices update
During the next days or weeks, you might notice a change in Fame prices. This update is related to our adjustments based on the new behaviors and rhythm at which players gain Fame with the new Fame system. This adjustment may affect items in Shop, Nexus, Pet Yard (feeding and Pet Yard upgrade) and Bazaar.