March 18, 2021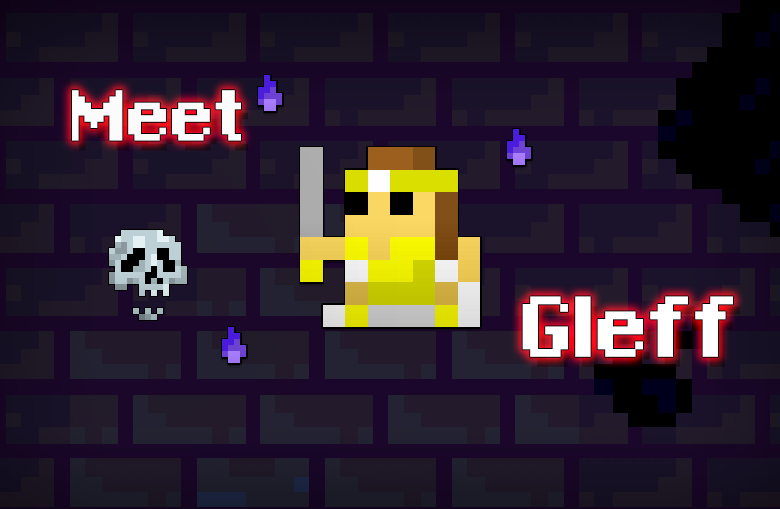 Hello Realmers,
His name is Linus, and he his one of our partnered content creators. He comes from Sweden and is 19 years old. He started playing realm when he was 10, 9 years ago!
Is making content your main activity? If not, what is your day job? Tell us about it.
Since Realm has a maximum followship with some 10s thousands making a living is pretty hard! I've been in isolation for the duration of corona I've worked on my own LEGO business. With buying and selling older sets in my own online store called Gleffbricks! Also parting out LEGO sets and sell the pieces for themselves but required more time and space.
Any hidden talents or hobbies?
My LEGO store started with me collecting sets and that is my main hobby outside the computer. I also love the wildlife and I'm an active scout which gives me the possibility to travel (pre-corona) around the world meeting other scouts!
How and when did you start playing RotMG?
I was playing Minecraft back in 2011 and I had a private 100×100 building lot and one day I talked with my neighbour on the other side. He recommended RotMG and I tried it. I still remember seeing golden chainmail as dropped in nexus and picked it up and saved it in my vault for weeks thinking it was an endgame item.
Favorite Class, Dungeon and Item?
My favorite class has to be paladin, the ability to survive for longer with your own buff makes it viable to solo stuff. But also needed in groups so it's not like an assassin which is completely useless wink wink
What other games do you play?
I play CSGO and also Apex Legends. I like the basic FPS mechanism in CSGO which is raw aim talent and also combined with teamplay. Apex Legends which has unique characters and the lore is interesting.
What makes RotMG unique?
I think RotMG is unique with the different stages in the game. When you start off your main goal is to get level 20 and when you've done that your goal is to 1/8. Since it's a permadeath game it may be sad when you die, but you will learn something from every death since it's permadeath. "I don't want to lose my bracer again to that". So when the worst happens you grow stronger and will learn some wisdom along the way. It's not many games out there which is permadeath.
What are the things you love the most in the game?
I love the often kind spirit between each other, sure there are some grumpy angry people out there who want to destroy your experience but I've mainly come across fun and kind people. It's why I play the game after 9 years, I come back for the people and friends.
What would you change?
If I would change anything I would change the layout in the realm quest wise. I would change the 25 ents in a realm to 5 ents which is a longer fight with a larger ent. The same with cyclops god, ghost king and liches. To make the closing in a realm more fun. Also to give every character a unique event white bag in the realm so every class has a reason to clear!
What made you want to partner with DECA for creating content?
Well I wasn't accepted in the first batch but I think that motivated me even more to get partnered. I love bringing out content to the community and being partnered makes you able to give out a little more unique content. I'm happy to see that DECA also cares about the content creators which is a large platform outwards.
How do you see the game in 10 years?
I think it will be alive. I never thought 9 years ago that the game would be alive today really. There were some dark days when Kabam did not update the game for over a year. So why can't it survive for another 10 years? Im seeing more investment into Realm than ever so I have no doubt it will survive.
Sitting in nexus counts as playing...