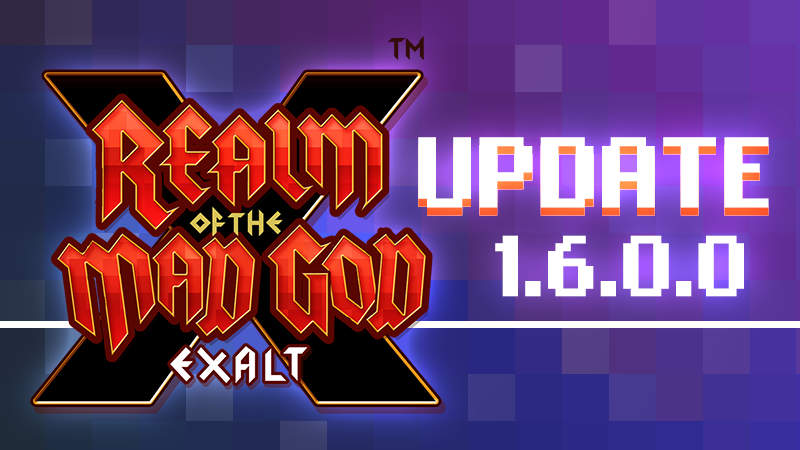 Hello Realmers,
This update brings new drop locations for the Nordic Knight Set and Cuboid Necromancer Set. There are also many bug fixes, some of which you have been requesting, like the ability to hide projectiles from allies. We are also making some visual changes and refactoring some bullet animations, and even added a new splash screen.
Here are the latest changes to your favorite game:
Notification Log
You can now access the last notifications in your interface! Click the small arrow below your profile and a list of the last notifications will display.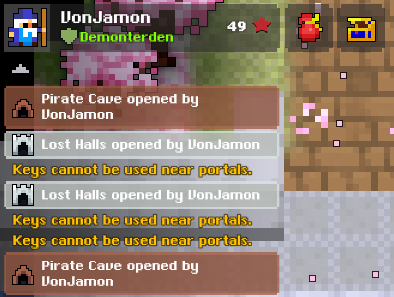 Robe of the Mad Scientist
DEF +12
VIT +7
WIS +7
Discount 25% MP on ability use
Nordic Knight Set and Cuboid Necromancer Set
These STs are now dropping from following:
Nordic Knight Set
Item
Enemy
Dungeon
Esben the Unwilling
Ice Cave
Creepy Weird Dark Spirit Mirror Image Monster(both variants)
Ice Cave
Iceion, Lizicle
Ice Cave
Snow Bat Mama, Big Yeti
Ice Cave
Cuboid Necromancer Set
Item
Enemy
Dungeon
Tesseract Goddess
Third Dimension
Shadow Cube Blaster
Third Dimension
Masquarerader
Third Dimension
Limon the Sprite Goddess
Sprite World
Cuboid Necromancer and Nordic Knight ST items will now drop from the Mystery ST Chest, replacing the older set for each of the classes. They will be updated in their respective quest chest with the next release.
Bug fixes
Fixed a bug on Oryx 3 in which, in rare instances, it could not produce a portal.
Fixed a problem in Bottled Medusazoan that affected its fire rate.
Fixed a bug that caused players' ability projectiles to be visible despite "Hide Projectiles/Hide All" being selected for the "Ally Shoot" option.
Fixed the issue with an item disappearing while present in the slot right next to the item which is being consumed in sorted lists of vault chest or gift chest
Corrected the bug that caused a visual duplicate potion to appear when dragging any potion from the Quick Slot to the inventory.
Fixed the bug that rendered the user unable to shoot at 45 degrees in some situations.
Other changes
Projectiles of Midnight Star had a sprite change to match the item.
Blueprints now all drop in golden bags instead of cyan bags.
Slow immunity added to Crystallised Lizard and Crystallised Cyclops in Crystal Cave
We have temporarily disabled the Lock and and Ignore functions, but rest assured, we'll get them back as soon as possible. It is not permanent.
Added new Splash Screen
Lair of Shaitan now has a 25 player limit as all Court of Oryx dungeons.
Savage Trap and Ravenheart Sword now give 1% XP Bonus.
Marks requirements for crating in the Item Forge now display in the craft panel.